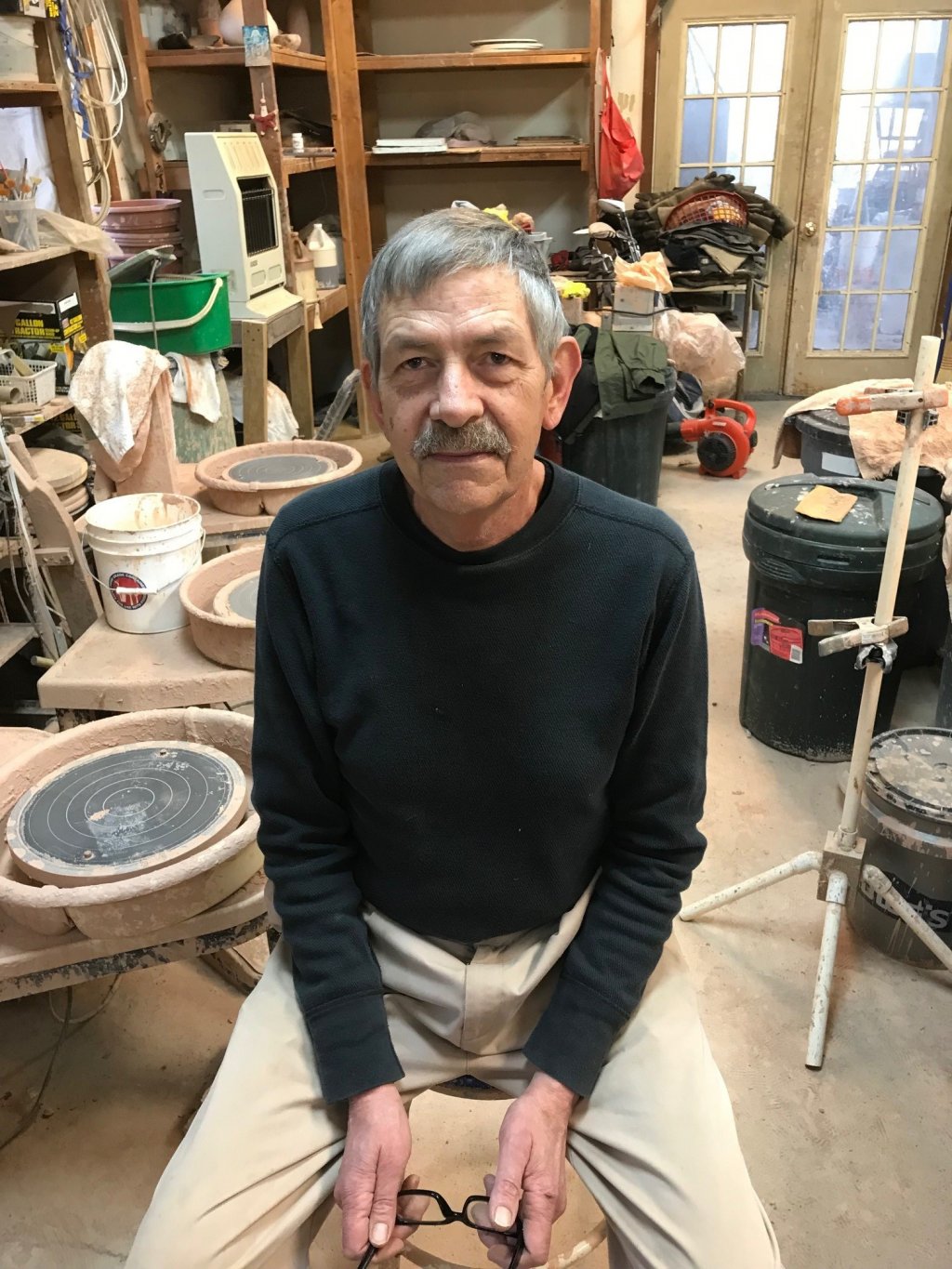 Jim Whalen was born in Buffalo, New York, and graduated from East Carolina University with a BFA degree, a major in ceramics, and a minor in painting. He established paradox pottery in 1971 and moved to Charlotte in 1992 where he continued making pots and teaching ceramics for five years.
Jim moved to the mountains (Horse Shoe) in 1998. He built a studio on the property that year and has been in production ever since. He also taught at Odyssey in Asheville for five years.
In 1995, Jim invented the paradox process. He has been exploring and refining it ever since. His work can also be found at Blue Spiral, Southern Highlands, and craft shows such as the Smithsonian, Mint Museum Potter's Market and ACC Atlanta.