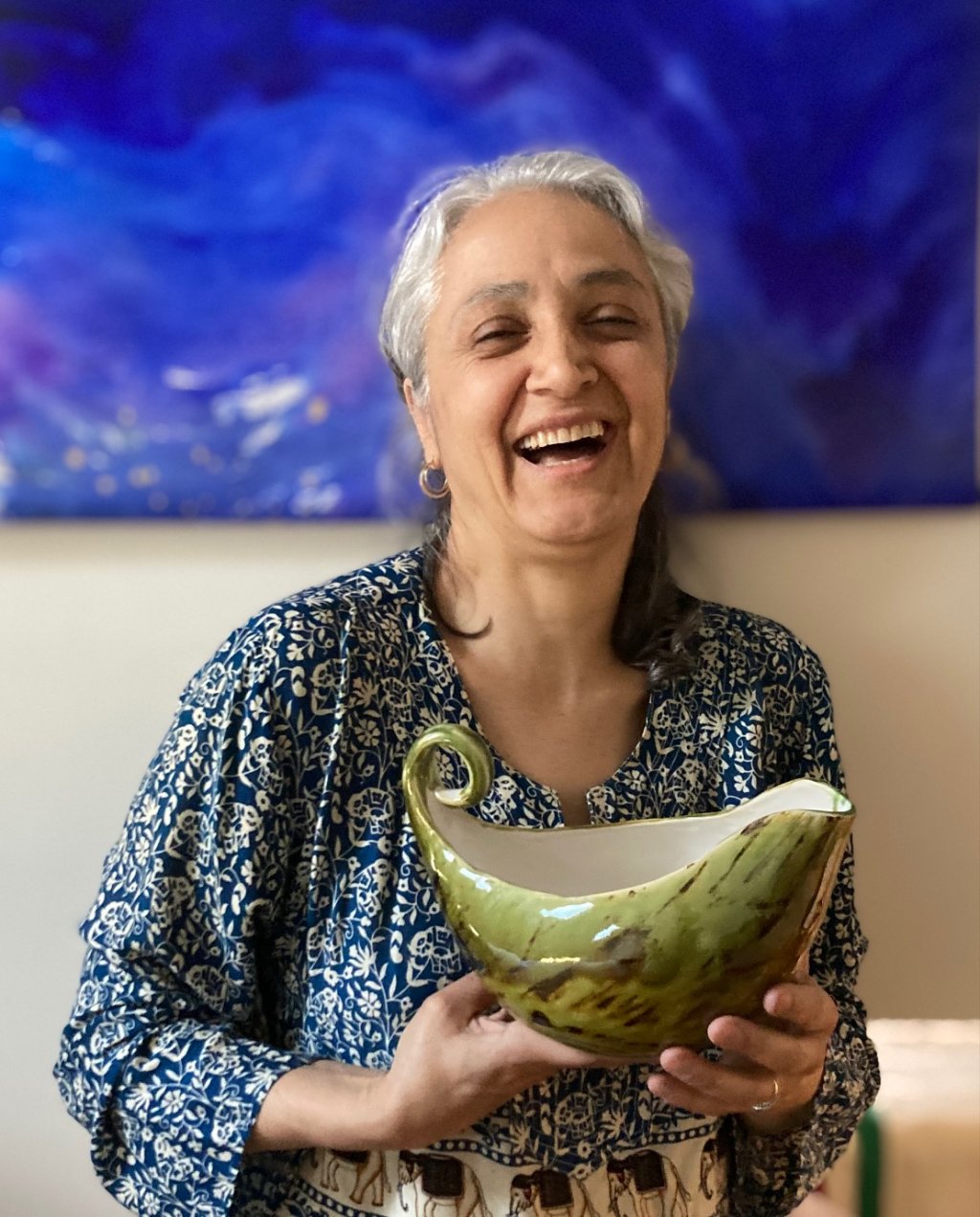 I was born and raised in Bogota, Colombia. I was introduced to pottery while attending La Sabana University where I graduated in textile design. In 1997 I moved to Los Angeles and started an art restoration business. For over 20 years I worked for private collectors, auction houses, restoring paintings, ceramics and sculptures.
Once my son left for college my husband and I decided to move to Asheville and get back to a life closer to nature, creating more harmony and joy every day. This is where I rediscovered my passion for creating my own art instead of repairing others.
Each lantern is handmade of ceramics or porcelain. First, I throw them on a wheel. Next I let them dry some before starting the process of carving or engraving. Once I am happy with the design, I let them dry completely before I take them to the kiln to fire them for the first time. After this initial firing, I clean them and apply the glazes I have developed and prepared. Then they go back into the kiln for a second firing to a higher temperature.
Some engravings and carvings on the lanterns are inspired by the nature we are so fortunate to be surrounded by. The incredible variety of flowers, leaves, bugs, mushrooms, birds and animals that we find in these mountains inspire many of my lanterns. My hope is to share the beauty that I see and bring it into your home.