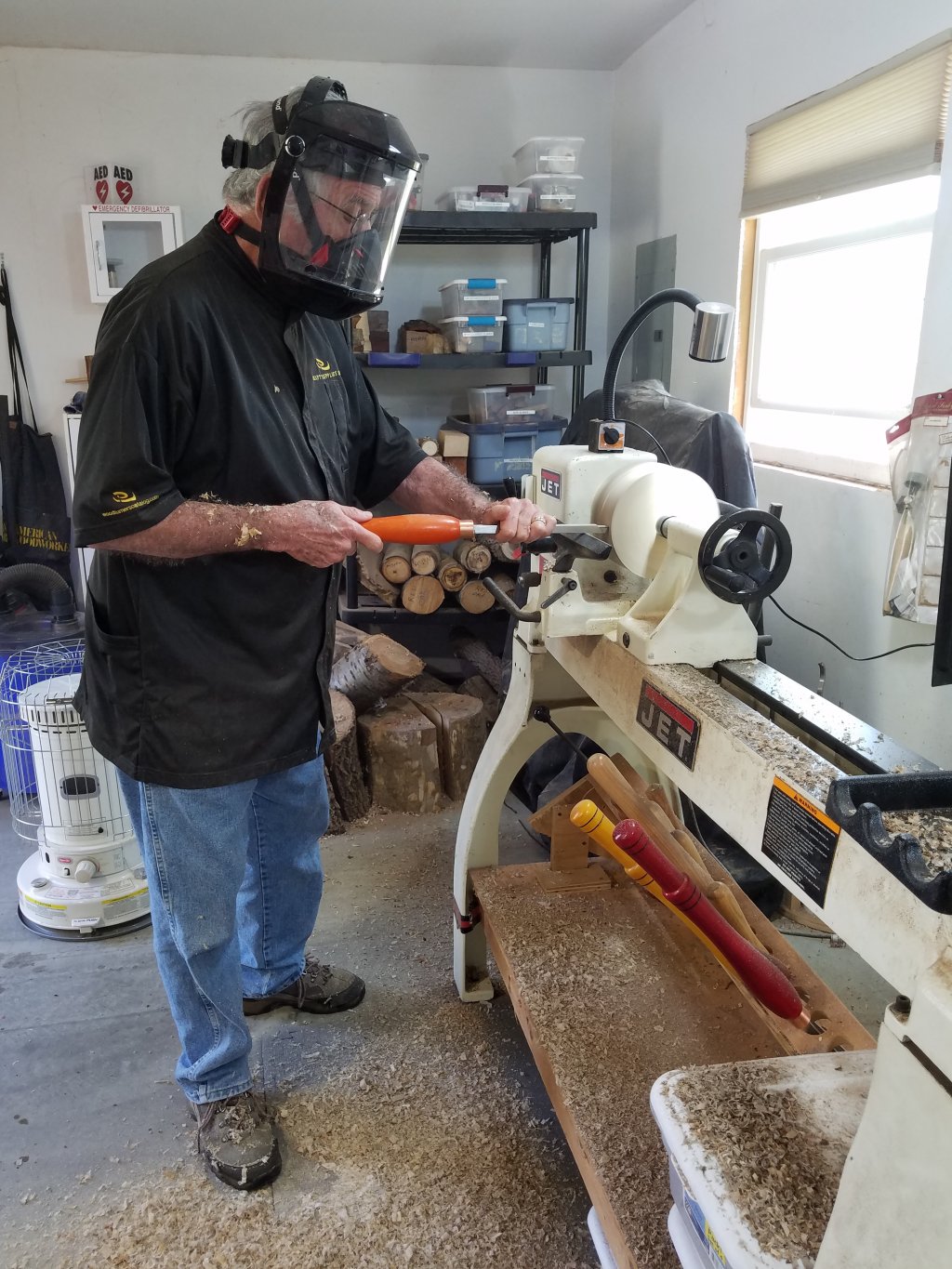 Ron Weintraub was raised and attended school in South Florida. After graduating from the University of Florida, he enlisted in the U.S. Army and served in Viet Nam as an artillery officer.
When Ron was discharged from the Army, he and his family moved from Miami, where he owned his own businesses, to the Fort Lauderdale area. There he worked as a Director of Benefits and Corporate Insurance Consultant. It was during this period that Ron began building furniture as a hobby and discovered a talent for woodworking.
Upon his retirement, Ron and his wife, Nancy, moved to Mills River, NC, where he began woodturning. His bowls and tables are made from many of the various woods found in Western North Carolina. His smaller pieces, such as razors, ice cream scoops, and key chains, are made from exotic woods from around the world. Ron also incorporates dramatic and colorful acrylics into many of his works. Ron is a member of the Carolina Mountain Woodturners.